Overseas shopping— the project of Foreign goods wharf construction project investment by the group for carrying out the "build the western consumer goods wholesale and distribution center "strategy goal. It is the construction project which the provincial and municipal government econmic work focused on,in 2016. Since the start of August 4, 2016, the leader of the group and leadership of government at all levels all concrened about the progress of the project ,at the meantime, the satffs of the ministry of culture and real estate operations invested a lot. Under the leadership of the president Li Xingjun, Around the target, project department staff all hang together、regardless the unsurpassed、working thoroughly,and grab the progress of the project,with the premise that ensure qualitu、safety. At present, the project is progressing smoothly and well-organised.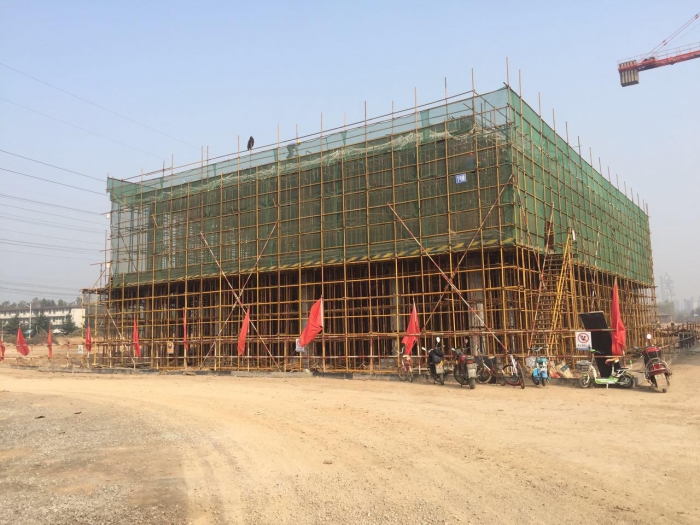 the scence of the construction site
Overseas shopping— the project of Foreign goods Wharf have 13 exhibition hall,it is estimated that the project will be total completed.so far we have fully started digging, the amount of excavation reached 21905 cubic metres. Prime soil backfill up to 106587 cubic metres, lime soil backfill amounts to 51061 cubic metres.At present, 1#display(because close to the Hight-voltage line, display Southern half Cannot cap);2#display、3#display、11#plan to reach a ceiling in October; the first shelf of 4#display、9#display was completed; 6#display、7#display、8#display was completed;5#display、12#display、13#display soil back was completed; the second shelf of 10#display was completed. Third layer can not be constructed for the reason of Hight-voltage line,now, we are in communication with power supply company.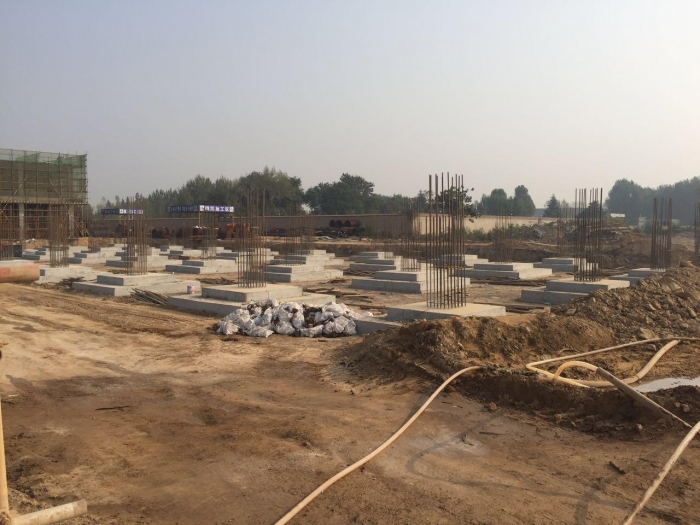 the scence of the construction site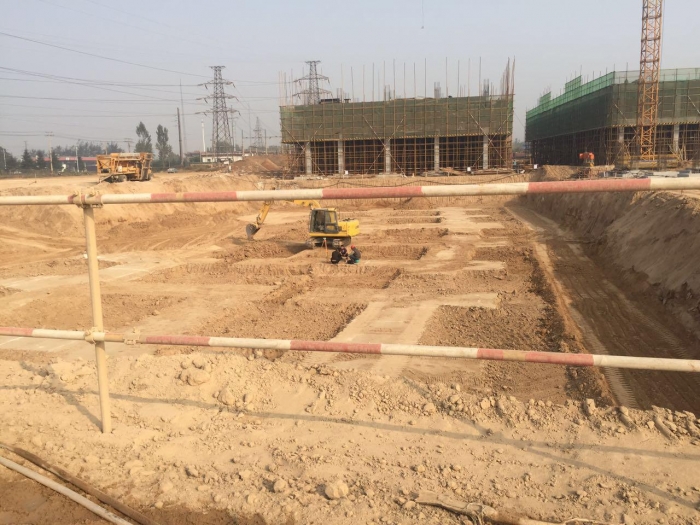 the scence of the construction site